18th century gaurd towers on Ustica
---
[ View New Messages ] [ View Entire Board ] [ Post Follow Up ] [ FAQ ]
---
Posted by Chris Caravella on 22 JUL 2008 10:8:6
Ustica in the late 18th century had a series of gaurd towers at high points around the island. They were small, one-man structures used to sight pirate ships and signal the main fortification at Falconiera to prepare for a possible incursion. Today very little remains of the "garitte" but with the help of Vito Ailara, I was able to find the remains of one and photograph it. There is no way to know if this one was specially "Garitta Ingargiola" (a request from Stan Najolia) but it is representative of the structures.

Here is an early map showing the location and shape of the original garitte.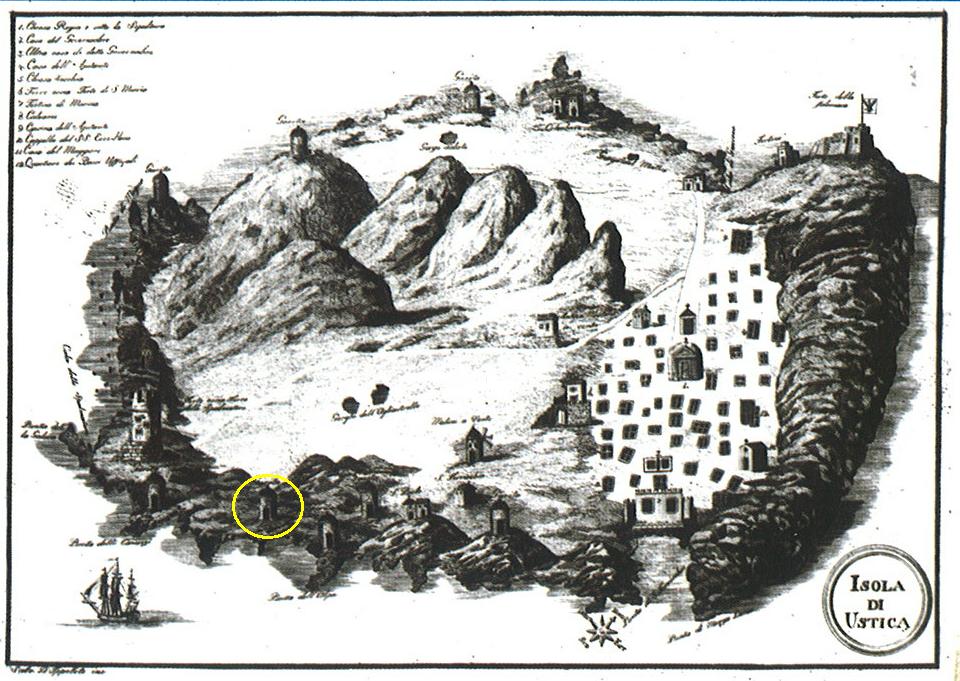 Here are some photos of the remains.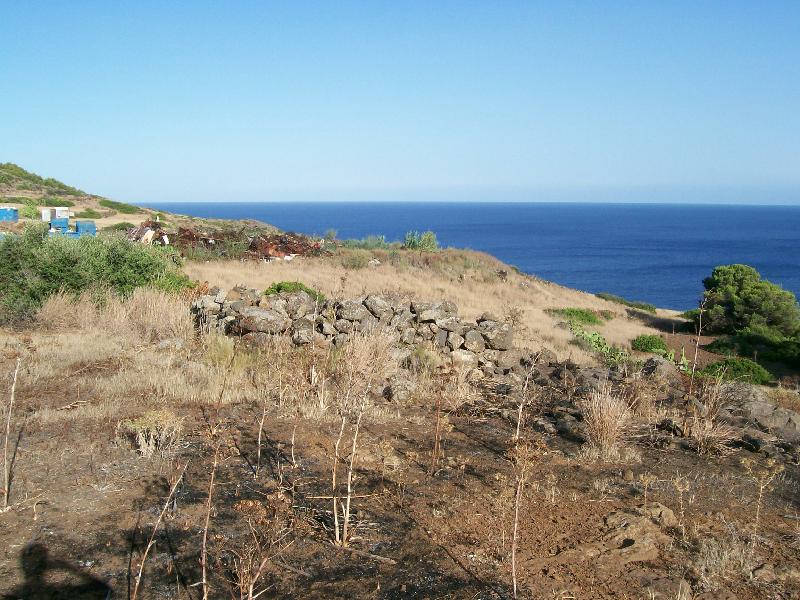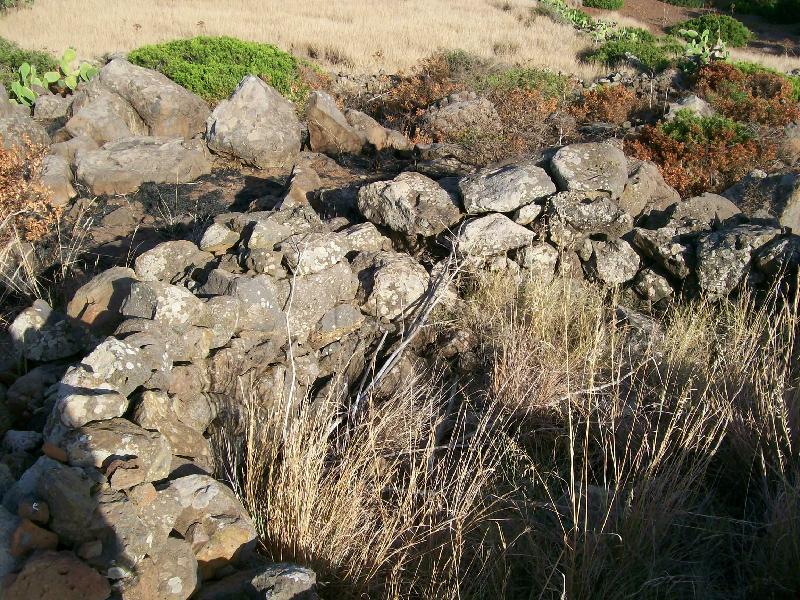 ---
Entire thread:
18th century gaurd towers on Ustica Chris Caravella 22 JUL 2008 10:8:6
---
Post a Follow-Up